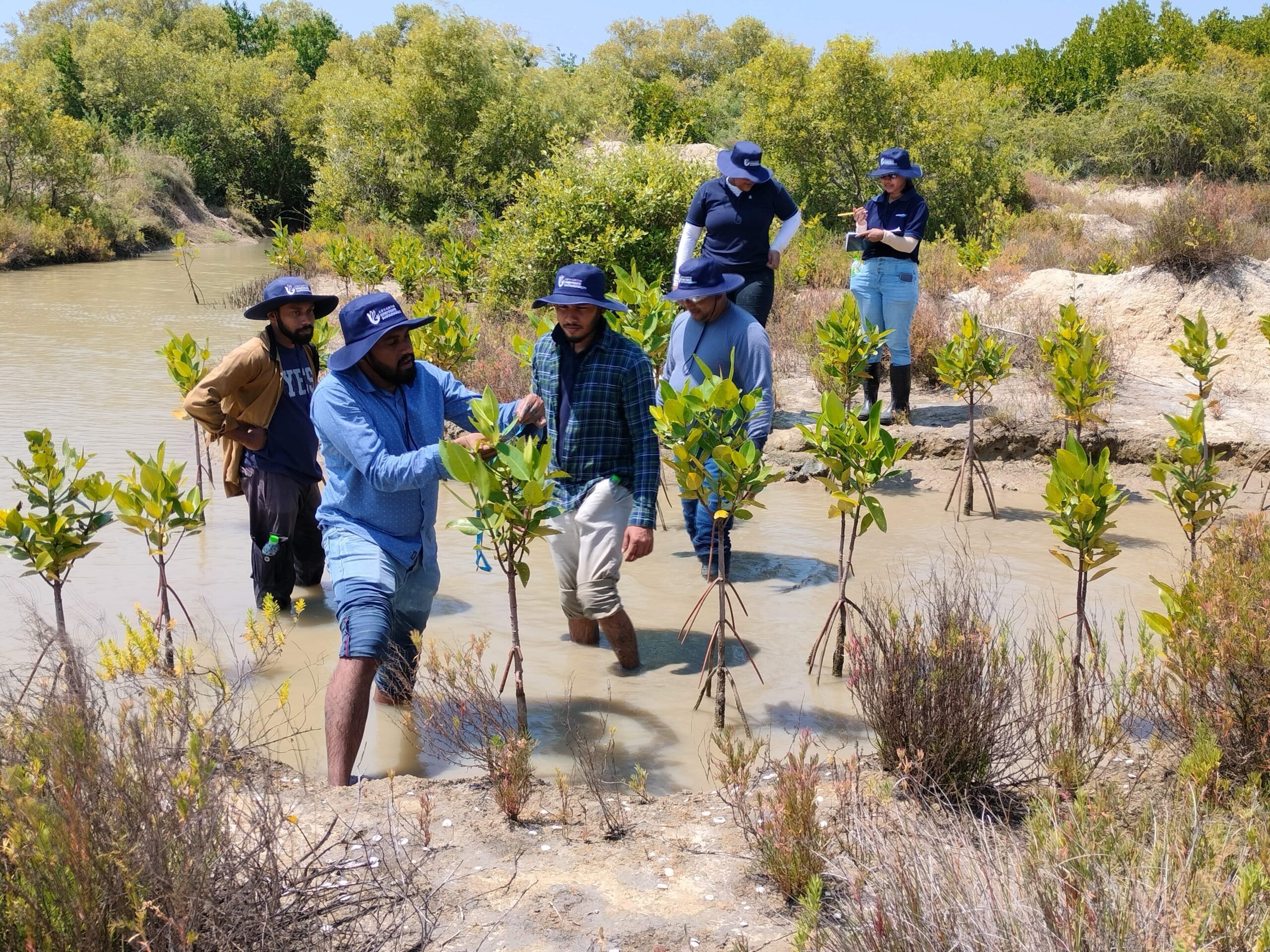 The heightened global awareness of environmental concerns has reached an unprecedented peak. Companies spanning diverse industries now acknowledge their duty to confront pressing matters, notably the widespread issue of marine pollution. This newfound consciousness has ignited a wave of proactive efforts dedicated to protecting oceans and upholding the fragile equilibrium of the planet's ecosystems. Among the companies taking exerted efforts to mitigate marine pollution, Advantis, the transportation and logistics arm of Hayleys PLC, has emerged as an example, demonstrating the unwavering commitment to sustainability and innovative solutions in the battle against marine pollution.
The theme chosen for this year's World Maritime Day by the International Maritime Organisation (IMO) is "MARPOL at 50 – Our commitment goes on". This selection mirrors the IMO's extensive track record in safeguarding the environment from the repercussions of shipping through a resilient regulatory framework. It also underscores its unwavering dedication to this crucial mission, highlighting a continued commitment to environmental protection. The shipping industry is one of the contributors to environmental pollution, particularly through its carbon emissions. Ships emit vast quantities of greenhouse gases, such as carbon dioxide (CO2). These emissions not only contribute to global climate change but also have direct and indirect impacts on the ecosystems. To combat this pollution caused by the shipping industry, efforts must be directed toward implementing and enforcing stringent environmental regulations, adopting cleaner technologies, and promoting sustainable shipping practices.
In a proactive effort to reduce emissions from its marine fleet, the Advantis Group has undertaken a series of strategic enhancements to its existing assets. This comprehensive initiative involves integrating energy saving practices such as hull cleaning, introducing energy efficient lighting systems, and the application of advanced hull antifouling paints. The Group also hopes to, modernise the propulsion systems and hull designs of its existing fleet, and these innovations work synergistically to elevate ship efficiency, leading to a substantial reduction in the carbon footprint.
In terms of the introduction of new assets, the Group is considering the introduction of zero or low-carbon-emitting vessels, such as engines that run on alternate fuels, and electric propulsion systems, an innovative choice by the Group that aligns with Advantis' commitment to eco-friendly and sustainable maritime operations.
Hayleys PLC, the parent company of the Advantis Group, is actively engaged in various impactful projects aimed at reducing the overall carbon footprint. These comprehensive measures not only align with global climate goals but also set a commendable standard for sustainable business practices within the community. 'Advantis Blue C', the blue carbon initiative of Advantis, is an example of its efforts dedicated to bolstering Sri Lanka's national blue carbon sequestration capacity, a crucial aspect of environmental conservation and restoration. 'Blue Carbon' ecosystems refer to marine ecosystems from shallow seas to salt marshes and mangroves, harbouring a variety of flora and fauna. Collectively, these ecosystems are currently estimated to be responsible for approximately 40% of the world's capacity to sequester CO2. Notably, specific specialised vegetation such as seagrass, salt marshes, and mangroves have been identified as nature's most effective carbon storage systems, particularly when compared to terrestrial forests.
As the inaugural project under this initiative, the Group's pioneering focus was the accelerated natural regeneration of mangroves at Anawilundawa. This represents a critical milestone in the protection of Sri Lanka's precious coastal ecosystems. To kick-start this initiative, the Group contributed a pre-fabricated research laboratory, supporting the efforts of scientists engaged in crucial research. This facility will also serve as a hub for international scientists and students seeking to explore the Anawilundawa mangrove system. This endeavour underscores Advantis' commitment to preserving and enhancing coastal ecosystems for a more sustainable future as the Group hopes to expand this initiative beyond Si Lanka.
The Group has been a proactive participant in various coastal clean-up initiatives demonstrating its commitment to environmental stewardship.  This dedicated effort not only reflects the Group's dedication to preserving the coastal ecosystems but also highlights its role as a responsible corporate citizen, contributing to the well-being of our natural environment.
Commenting on these efforts, Ruwan Waidyaratne, Managing Director of the Advantis Group stated, "With initiatives such as Advantis Blue C, I am confident that we are making strides towards a more sustainable future. By proactively engaging in projects that focus on environmental conservation and regeneration, we are taking significant steps towards safeguarding our planet. Through the adoption of innovative technologies and practices, we are not only reducing our environmental impact but also setting a precedent for responsible corporate stewardship. This commitment is not just for our present, but for the well-being of future generations, ensuring that they inherit a world that is rich in natural beauty and resources."
Advantis is Sri Lanka's most diversified transportation and logistics provider, with over six decades of experience and operations spread across Bangladesh, India, Indonesia, the Maldives, Myanmar, Singapore and Thailand. Backed by the blue-chip multinational conglomerate Hayleys PLC, Advantis is at the forefront of the logistics and construction industries providing end-to-end solutions covering Integrated Logistics, International Freight Management, Marine and Energy, Projects and Engineering, and Travel and Aviation.