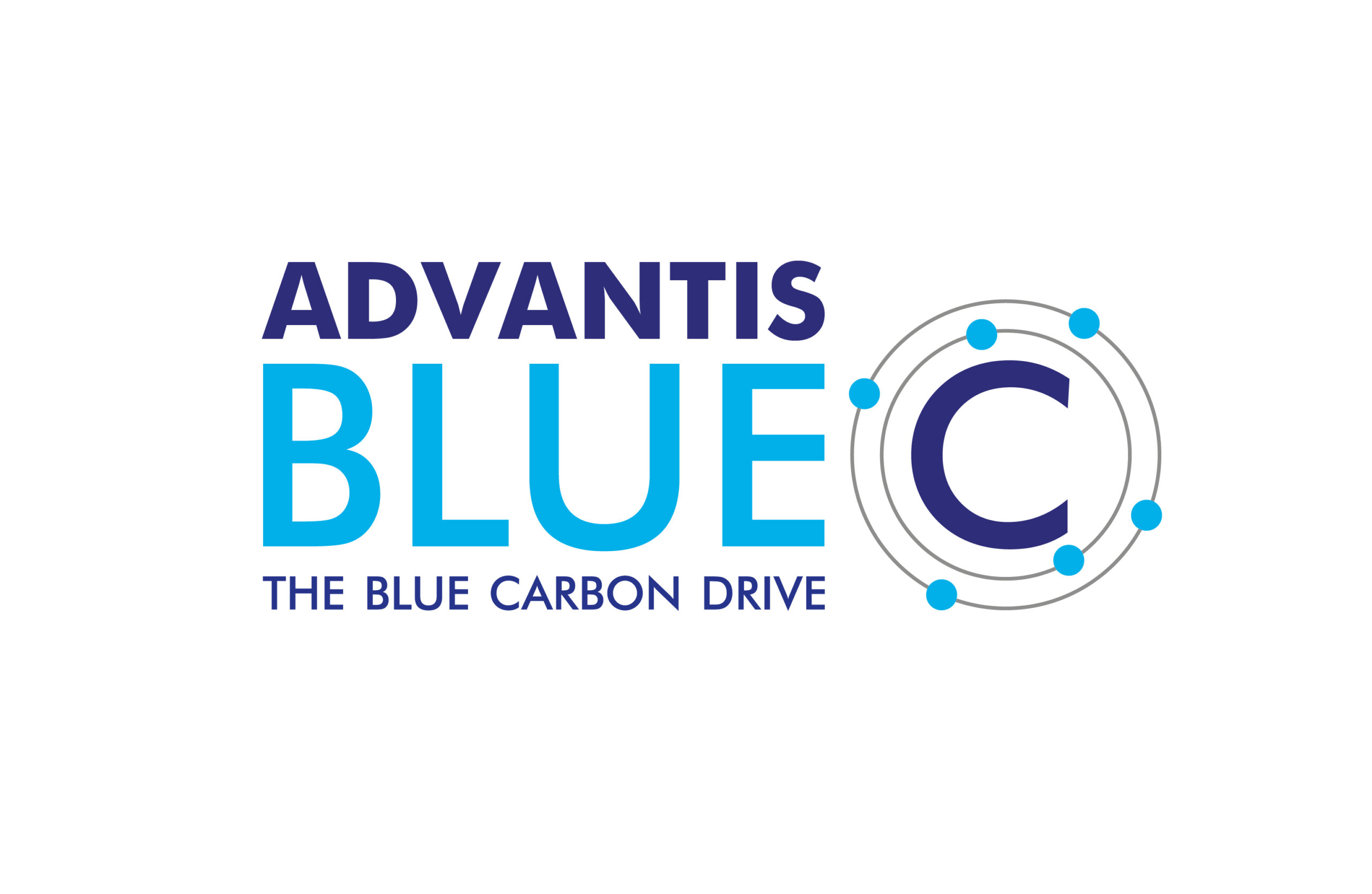 One of the most important yet least well-understood battlegrounds for climate change is the world's coastal and marine ecosystems. Despite covering 70% of the planet's surface, the contributions these oceanic and coastal ecosystems make – particularly in the sequestration of carbon dioxide (CO2) – have only recently started to be appreciated by those outside the scientific community.
Referred to as a 'Blue Carbon' ecosystem, these marine ecosystems contain a plethora of plants, algae and organisms like phytoplankton, which are now collectively estimated to account for 40% of all CO2 sinking capacity globally. In particular, certain specialised plants like seagrass, salt marshes and mangroves have been found to be nature's most efficient carbon sinks, especially compared to terrestrial forests.
As an island nation with a total of 14 coastal districts, many of which are home to lush mangrove forests, Sri Lanka's culture, environment and economy are also inherently tied to the oceans and coastal ecosystems surrounding it.
Since 2015, the efforts to analyse these vital habitats and the ecosystem services they provide have been ramped up through partnerships between the Ministry of Environment and its National Mangrove Expert Committee, the Wayamba University and conservationist organisations like the Wildlife & Nature Protection Society (WNPS).
But with greater mobilisation of the private sector through platforms like the United Nations Sustainable Development Goals (UNSDG) and the UN Global Compact (UNGC) and the addition of financial and logistics support from private sector partnerships, the battle against climate change may be showing signs of progress.
'Advantis Blue C', a pioneering initiative spearheaded by the Hayleys Advantis Group, is a notable example of the private sector stepping in to fight the battle against climate change. This novel initiative aims to sustainably enhance Sri Lanka's national blue carbon sinking capacity by supporting the ongoing effort to conserve and replenish coastal ecosystems. As the Company's first project under this new initiative, the Group will focus on the accelerated natural regeneration of Mangroves at Anawilundawa to protect Sri Lanka's precious coastal mangrove forests.
"As Sri Lanka's largest transportation and logistics solutions provider, Hayleys Advantis is connected to almost every sector in the Sri Lankan economy. Our services help to ensure that Sri Lanka's exporters are able to continue delivering goods to markets across the globe and generate precious foreign currency to pay for essential imports.
"Especially given Advantis' position as a local leader and an emerging regional player, we felt we had to take bold action to help reduce the carbon footprint in a significant and sustainable manner," explained Ruwan Waidyaratne, Managing Director of Hayleys Advantis.
Hayleys Advantis Group has been moving full steam ahead in its efforts to develop a comprehensive and cohesive Environmental, Social and Governance (ESG) framework for the entire sector, in alignment with the values, standards and targets established in the Hayleys Lifecode – a framework that integrates ESG related targets and goals into business strategy across the 16 business sectors of the Hayleys Group.
While the Group moves forward in its efforts to measure its carbon footprint, the Advantis team was also on the lookout for effective and sustainable long-term strategies for mitigating its carbon footprint. It was at that moment when WNPS first approached Waidyaratne and his team with a request for support in conserving Sri Lanka's increasingly threatened mangrove habitats.
"Hayleys Advantis is an organisation that has always been about more than just profit. We are driven by a very strong purpose: Inspire, Connect and Enrich, where we provide inspiring solutions for the complex and diverse needs of our stakeholders while connecting people with growth opportunities, and enriching every life we touch by going beyond. Given that we are also one of the largest marine asset holders in Sri Lanka and our wealth of maritime knowledge and expertise, we immediately saw the strategic alignment for Advantis to be associating with Blue Carbon initiatives and the potential to deliver inspired solutions that could help champion such a vital cause," Waidyaratne said.
While the back-to-back disruptions caused by COVID – 19 lockdowns and the economic crisis slowed down the initial efforts, with normalcy returning, the scientific effort to study and support Sri Lanka's Blue Carbon resources resumed.
"In order to replenish the Blue Carbon sinking capacity, the need of the hour isn't actually in planting mangrove seeds, but rather in transporting teams of scientists along with their equipment into the field so that they can start studying and collecting data on mangrove ecosystems to understand how they propagate most efficiently, and how the threats like pollution impact these habitats in real-time," said Capt. Lasitha Cumaratunga, Group Director of Hayleys Advantis Limited.
He further added, "Given that these are highly sensitive ecosystems situated in locations that are difficult to access, we immediately realised that Advantis had great value to offer the project. Using our expertise, especially in engineering, we were able to set up a pre-engineered laboratory facility right next to the data collection points with minimal disturbances to the environment."
Moving forward, the Advantis team will also be volunteering their time to physically assist scientific teams in the field with data gathering exercises, including researching fauna and flora species, while Advantis will also look at the possibility of providing technical assistance to establish a database which could be of use to the global scientific community.
Cumaratunga also reiterated that given that the focus of Advantis Blue C is aimed at replenishing the Blue Carbon sinking capacity across more than mangroves, the Group is also parallelly evaluating the possibility of engaging in projects related to the conservation of related ecosystems, including sea grass and tidal marshes, etc.
The team at Advantis is now engaging with scientists in the field like Chair Professor at the Wayamba University and the Chairperson of the National Mangrove Expert Committee, Prof. Sevvandi Jayakody, to help gather data and sustainably replenish Sri Lanka's coastal ecosystems.
"Our efforts to replenish Blue Carbon resources are not taking place in isolation. They are part of a global effort to better understand these vital ecosystems, the threats they face, and the measures we need to take to create the conditions for nature to heal itself. Historically, restoration has been viewed as a discipline that only concerns the Government. However, we have changed this narrative by obtaining the assistance of partners from the private sector who are able to offer niche expertise and assistance. By onboarding multidisciplinary teams, we can align our strategic paths and work towards our common goal of accelerating the regeneration of mangroves. The data that we will be able to collect, thanks to the support of Hayleys Advantis, will serve as the foundation of local and global efforts to restore coastal ecosystems and effectively combat climate change," said Prof. Jayakody.
"As a result of the support we have received, we have been able to gather topographical data, develop hydrological models and gather soil and water samples across several areas, all of which can help us to understand how mangrove seeds move along the coastline, and what areas and conditions are best suited for those seeds to take root and thrive in. All of these are invaluable scientific insights of global relevance that we have gathered in just one year of work. Moving forward, with the support of Hayleys Advantis, we are confident that even more valuable information will emerge," she further added.
The new laboratory facility established by Hayleys Advantis will also serve as a base of operations for international scientists and students hoping to study Sri Lanka's mangrove systems and the 21 unique species of mangroves found in Sri Lanka. Furthermore, the research conducted will also enable the understanding of the optimal nursery conditions and the time periods in which the various varieties of mangroves should grow.
In addition to data gathering and replanting efforts, moving forward, she noted that community engagement and awareness-building programmes would be another top priority.
"Unfortunately, when we first started our work, we faced several incidents where the communities around the mangroves and some prawn farmers tried to resist and obstruct our efforts. It was only after we engaged with them and explained how healthy mangroves could help balance salinity and pH levels, leading to healthier and higher quality catches for them that they started to appreciate what we were trying to do. But I'm proud to say that many of those who initially opposed our work are now our biggest supporters," explained Prof. Jayakody.
She further noted that this resistance was based on a lack of awareness of the role a healthy mangrove forest can play in balancing, nourishing and protecting the ecosystems around it. However, with the support of Advantis, awareness-building programmes are also being planned in order to educate more Sri Lankans on the numerous benefits they could receive from conserving mangroves. Prof. Jayakody also mentioned how a healthy mangrove ecosystem plays a pivotal role in regulating the environment by providing a myriad of aesthetically pleasing provisions and creating a detoxifying calm environment. As a country with a developing economy, Sri Lanka can tie these ecosystems to promote and encourage tourism, allowing other mutual benefits to multiple industries.
"In that regard, our goals continue to evolve as the data comes in. It is therefore extremely reassuring that Hayleys Advantis has engaged with us, understood, and committed to supporting our efforts in order to drive real, meaningful and lasting progress over the long-term," Prof. Jayakody stated.