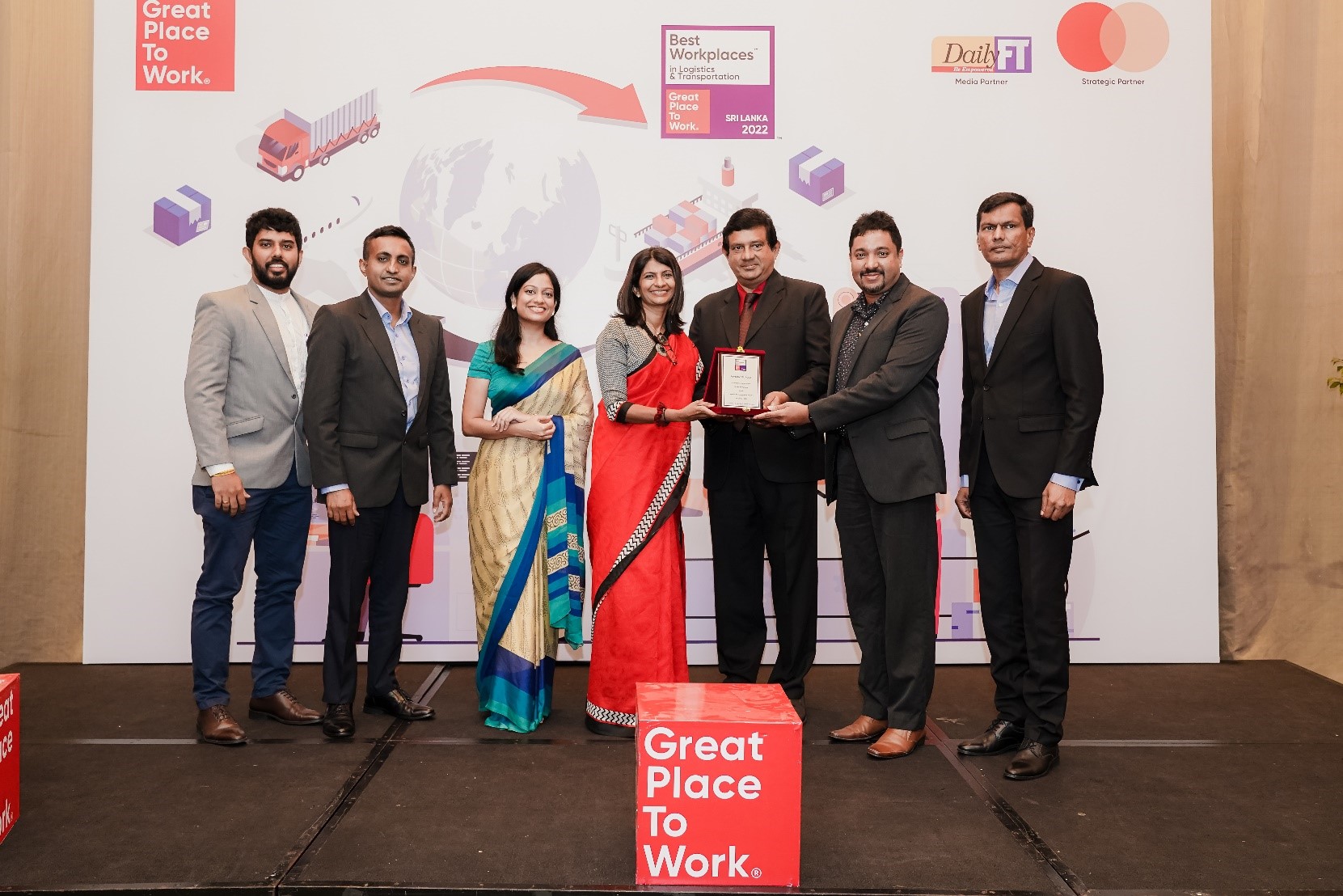 Advantis 3PL Plus stands tall amongst its peers as a beacon of excellence and a Company that has earned a well-deserved reputation as a great workplace. At the heart of this reputation lies an unwavering commitment towards trust, fairness, and transparency. As a Company that values equality in the workplace and provides equal opportunities to all employees, Advantis 3PL Plus has fostered a culture of collaboration and empowerment. With a purpose to inspire, connect, and enrich, the Company has built a passionate, loyal, and dedicated team eager to meet its customers' needs with dedication.
As a subsidiary of the Advantis Group, the transportation, logistics and construction arm of Hayleys PLC, Advantis 3PL Plus emulates the same core values as its parent company: Trust, Opportunity, Care, Celebration, and Humility. By integrating these values into the Company's DNA and nurturing a sense of community and teamwork, Advantis 3PL Plus has created an environment where employees feel valued and supported, leading to enhanced workplace productivity.
The people of Advantis have always been its driving force, and as a result, the Company continuously carries out numerous programmes and initiatives to attract and retain top talent. Employee well-being and benefits are crucial elements of this, and the Company went above and beyond expectations, especially during the Covid-19 pandemic, to ensure that its employees were safe and in good health by gaining priority access to obtain vaccinations as per Government regulations, due to Advantis 3PL being categorised as an essential service, distributing dry ration packs as initiated by the Advantis Group and ensuring their overall wellbeing. Furthermore, the Company provides annual medical check-up facilities and comprehensive insurance packages to offer peace of mind to its employees.
Additionally, the Company focuses on prioritising professional development and comprehensive benefits packages to boost employee morale. Employee development and advancement are carried out through various in-house employee development initiatives as well as external training programmes. These opportunities showcase the Company's commitment to investing in its employees' long-term success, which translates into exceptional service offerings to the industry.
Work-life balance is another area recognised as key and promoted throughout the Organisation. The Company offers flexible work schedules and remote work options, which allow employees to balance their personal and professional lives effectively. Furthermore, the Company organises events for employees and their families to help employees de-stress and rejuvenate, ultimately leading to higher productivity and job satisfaction.
Advantis 3PL Plus values employee feedback and engagement and has implemented various initiatives set by the Advantis Group to ensure that employees are heard. Regular employee surveys, focus group discussions, and skip-level interviews are just a few examples that are implemented to obtain feedback. Furthermore, the Company practices an open-door policy, breaking accessibility barriers of the traditional chain of command and providing open communication where employees and managers can discuss workplace concerns, improvements and ideas efficiently. Advantis 3PL Plus also prioritises diversity and inclusion through numerous internal initiatives and activities. The Company organises multi-religious activities for significant Company milestones, recognises the 'golden employee of the month', and celebrates employees' long tenures through long service celebrations.
As a result of these efforts, the Company has consecutively earned recognition as a Great Workplace in Sri Lanka and the Asian region and has now made its way to the inaugural list of Best Workplaces in the Logistics and Transportation industry in Sri Lanka for the year 2022 by the Great Place to Work Institute®. The Company's steadfast dedication to its employees and culture of empowerment and collaboration will continue to drive its success in the future.